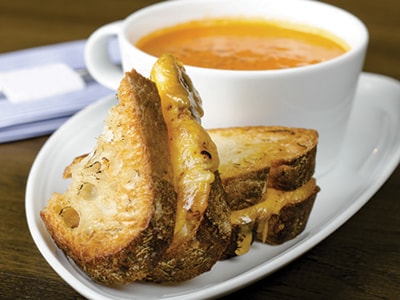 FREE SOUP-N-SANDWICH LUNCH
From 11:00 am to 2:00 pm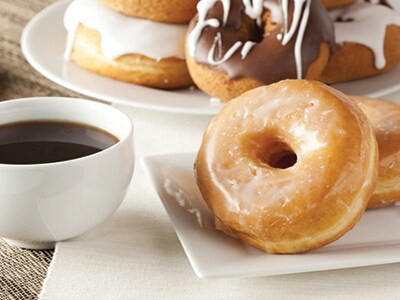 Donuts, Cookies, Milk and Coffee
SERVED ALL DAY!
LIVE MUSIC THROUGH THE LUNCH HOUR: NITE OWLS
Kevin and Marlene Gwost and their 5-piece band are always a crowd favorite playing good old-time music including waltzes and polkas, along with some country favorites.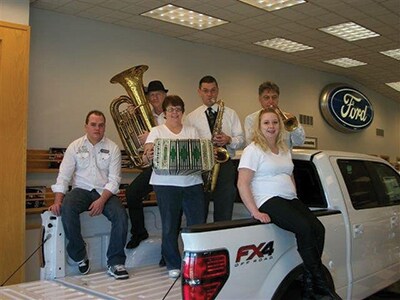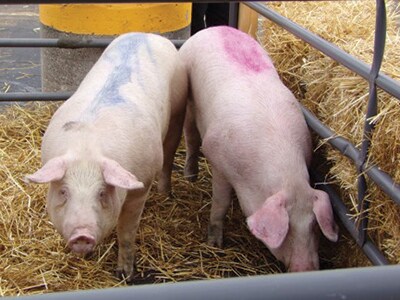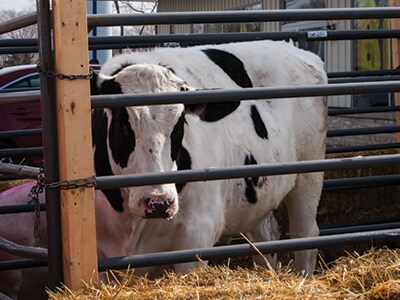 WIN A QUARTER BEEF OR HALF-A-HOG!
Guess the weight (pounds and ounces) of the live steer or the two live hogs and win!The four closest guesses for the steer will win ¼ steer (includes processing). The two closest guesses for each of the live hogs will win ½ of a hog (includes processing).
FOOD SHELF DRIVE
SATURDAY, MARCH 14TH
BRING IN A FOOD SHELF DONATION AND REGISTER TO
WIN $1,000 SAUK CENTRE CHAMBER BUCKS!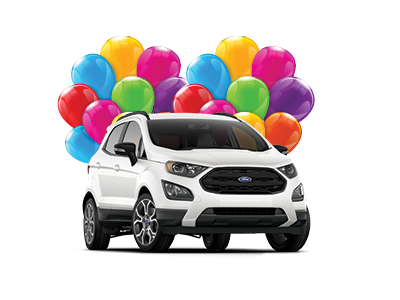 WIN $250 FOR THE CHARITY FOR YOUR CHOICE
GUESS THE NUMBER OF BALLOONS IN THE NEW ECOSPORT. THE 2 CLOSEST GUESSES WILL EACH WIN $250 DONATED IN THEIR NAME TO THE CHARITY OF THEIR CHOICE. (MUST BE AN ACCREDITED CHARITABLE ORGANIZATION)
WIN GROCERIES!
GUESS THE VALUE OF THE GROCERIES IN THE FREEZER. THE ONE WHO GUESSES CLOSEST TO THE ACTUAL VALUE (DOLLARS AND CENTS) WINS THE GROCERIES!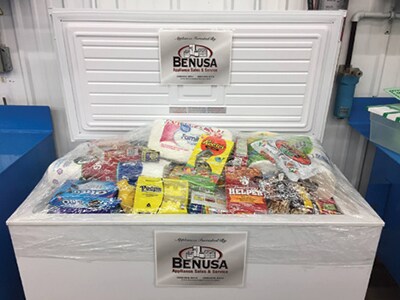 CONTEST RULES: Customers may register for prizes during Open House on Saturday, March 14th. All prize entries end by 3pm, Sat. March 14th (Winners announced by 5pm). One entry per person.  One prize maximum per person.  Registrations must be in person. Official rules are posted on site. Any unforeseen questions or circumstances (like a tie) will be resolved by John Wiese Ford management.
Hours
Monday

8:00 am - 6:00 pm

Tuesday

8:00 am - 6:00 pm

Wednesday

8:00 am - 6:00 pm

Thursday

8:00 am - 6:00 pm

Friday

8:00 am - 6:00 pm

Saturday

8:00 am - 3:00 pm

Sunday

Closed